Provided by
National Pool Tile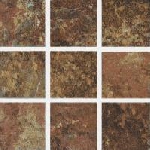 Aztec 2x2 Peacock
AZ201

Note: You will be able to set any available product options once you add this item to your cart.
Log in to see your price.
---
Aztec 2x2 Peacock
Aztec 2x2 Peacock 8 SQFT / CASE Wide shade variation within any given color- an inherent quality that enhances the tile's beauty. Freight is included in price. SKU: AZ201 Vendor: National Pool Tile [ SHIPPING WILL APPEAR AT CHECKOUT ]
TILE NO-RETURN POLICY.
All Aquamall tile sales are final.
Colors will always very from sheet to sheet and almost are never a perfect match. TheAquamall.com will not refund or take in return any tile products.